Posted on
By Chris Hysinger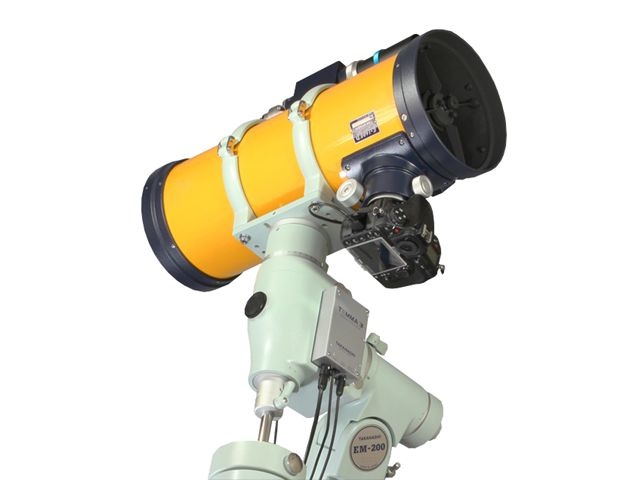 Today Takahashi America announces the newest addition to its reflector lineup, the E-160ED. The E-160ED is a complete redesign of the original release decades ago. The new version has been redesigned and optimized for digital imaging.
Like the other Epsilon models, the E-160ED uses a unique optical design that combines an hyperboloid primary mirror, a plane oblique mirror, and an ED glass corrector lens that results in a well illuminated sharp star image from edge to edge. In this newly revised version, Takahashi engineers prioritized imaging performance over optical speed, but have still managed to develop an f/3.3 optical system. This improved system provides a spot size of 3 microns RMS at the outer periphery of a full frame imaging sensor.
Below is a comparison of the new E-160ED spot size when compared to the older version with and without the older digital corrector.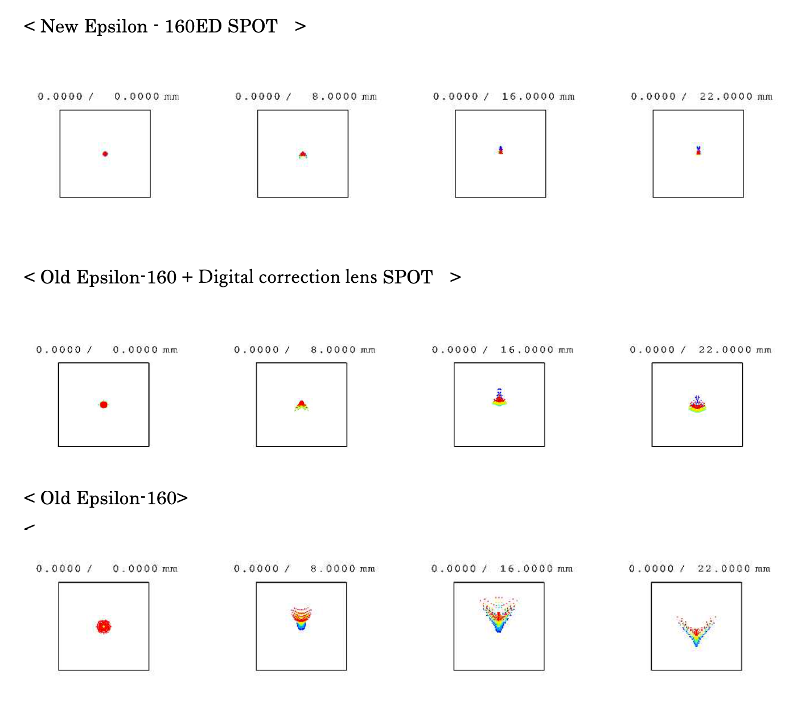 The new Epsilon 160ED also has improved correction when compared to the Epsilon 180ED. Below is a comparison of the spot diagrams for each telescope.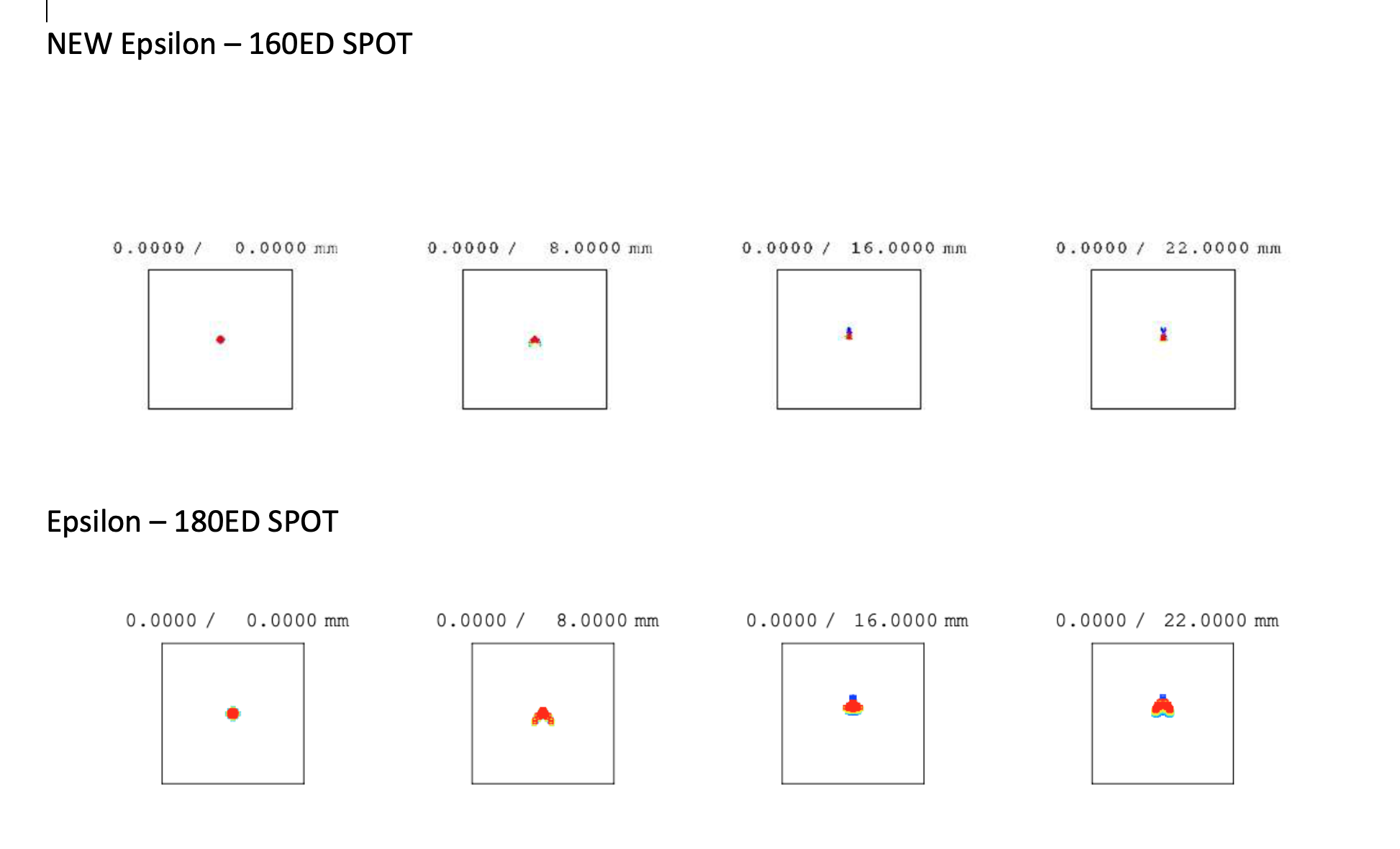 Mechanically, the E-160ED is similar to the E-180ED but in a more compact package. The weight of the E-160ED is 6.9 kg with a tube length of 580 mm. For mounting, it uses the newly released 204WM tube rings.
We are currently taking pre-orders, and the E-160ED is expected to be available in October or November of 2020.  You can read more about the telescope here. The retail price for the telescope is $3,960 and the tube rings are $630.